Argentina's new president Pledging to revive the country from economic stagnation.
Javier Mille, far-right party candidate won a landslide victory in Argentina's presidential election on Sunday. Become the new leader of the country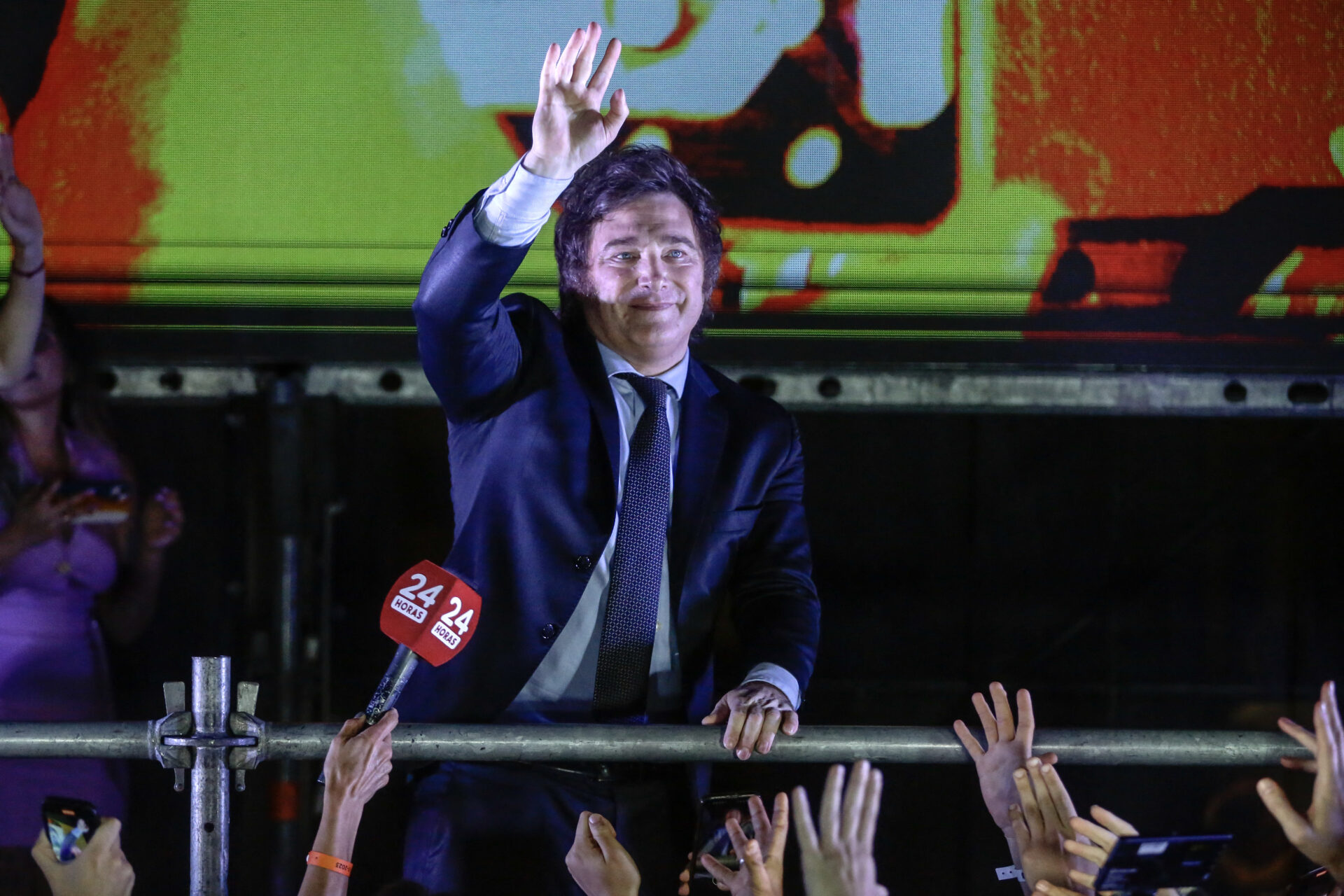 Javier Mille, Argentine presidential candidate from La Libertad Avanza party, celebrates with supporters after winning the election. in Buenos Aires on November 19 (Photo by Emiliano Lasalvia / AFP)
AFP reports On Monday, November 20, 2023, it was said that Javier Mille, a candidate from the La Libertad Avanz party, became the new president of Argentina. After receiving overwhelming votes from Sunday's election
In his campaign, he promised to make Argentina, which was one of the richest countries in the world a century ago, more prosperous. Returned to its former glory. After facing decades of economic stagnation The main problem lies in the political structure that is mired in populism. Which leads to spending a huge amount of budget on welfare and government spending.
After winning an overwhelming election victory Millais promised that His government will exercise limited power, respect individual rights and free trade. and aim to eliminate the cycle of decadence so that it does not return to destroy the country again.
"Today, Argentina's decline must end and its recovery begin. Decades of poverty in many parts of the country will end with new policies," the new president told supporters who had come to celebrate his victory.
Millais also addressed the country's many woes. With a poverty level of 40% and an annual inflation rate of 143%, it is hoped that this can be reversed if the concept of freedom is embraced again.
He pledged to work side by side with all nations of the free world to help build a better world.
"Today the old way of politics has ended. And another way has begun. Even though the situation looks gloomy But I want to tell you that Argentina still has a future. And that future exists. in a liberal world"
"There is no room for gradualism. There is no room for indifference or half-hearted measures," Millais said.
The post New President of Argentina Pledging to revive the country from economic stagnation appeared first on .
--------------------
This news article has been translated from the original language to English by WorldsNewsNow.com.
You can visit the original source at the link below.
Original Source Link