«Enthusiast and connoisseur of sport and loyal to UD»
Few people like Roque Díaz can testify and argue with such determination the long and enthusiastic connection that Jerónimo Saavedra had with sport, football being one of his most recognized passions.. «He understood everything with the clairvoyance that always accompanied him. But I was amazed by what he knew about football, about the game… Amazing, although when it came to him, it didn't surprise me. I knew him before I retired as a professional footballer, in the 1983-84 season, since I was already a member of the PSOE. More than forty years in which we forged a very close relationship, of great trust. And in which I could see that he was a firm defender of physical activity, sport and a lover of football and UD Las Palmas," he says.
Roque worked under him as a Sports Councilor for the Las Palmas City Council as well as an advisor to the General Directorate of Sports, functions in which he considered "an honor" to report to someone he considered "a true friend" without his status as mayor or president of the Government "made him change a close personality."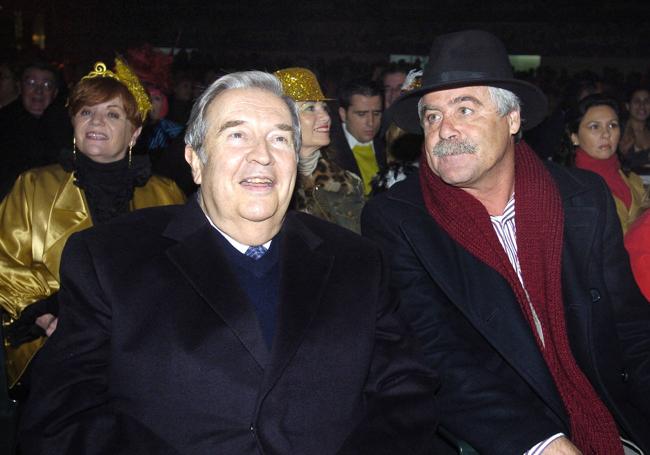 «You went to watch a football game with him and he knew all the players. But you went to basketball and the exact same thing happened. And if, I can say that his sensitivity to the UD was very special. There were a few years, when he got fully involved in the University project, in which he had certain differences with the club. But he always cared about UD, "He enjoyed or suffered, depending on what the team did, and he gladly attended the club's events with the pride that came from having been a fan and subscriber since he was a child," he adds.
Months ago, on the occasion of his birthday, Roque wanted, as always, to congratulate him although he could no longer. «It's very strange that he didn't pick up the phone. I was already worried because it wasn't normal. Unfortunately, he has already left us and I will always keep him in mind for everything he meant.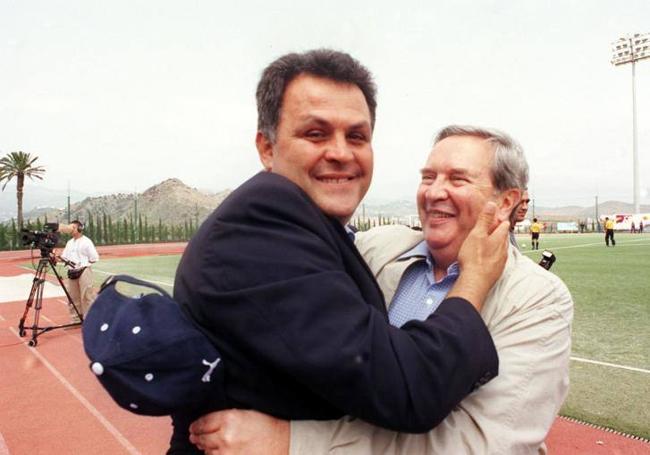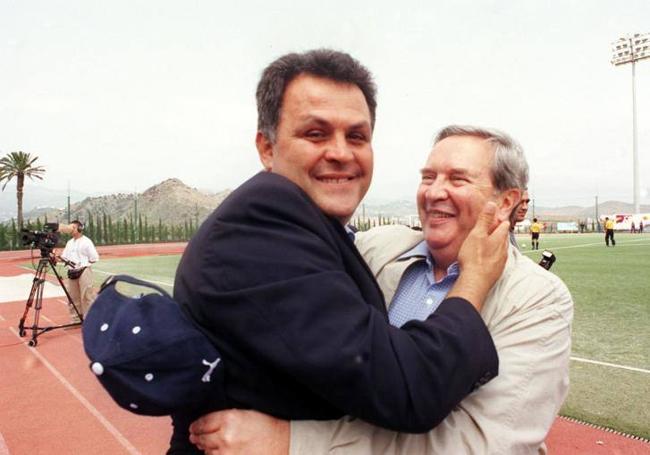 Such was Saavedra's passion for football that At the end of the nineties he was one of the founders of Vegueta, later the University of Las Palmas, who followed his evolutions both on the Tafira campus and in Maspalomas, when he moved the stage of his matches there, or the Insular Stadium. "It was a privilege to have a manager of his size," remembers Julio Suárez, "and he liked to enter the booth and give advice to the players, worry about them and encourage them." Julio highlights that his willingness to help "was absolute," which helped the newly formed club "be able to grow in every way."
"Universidad was playing, you looked at the box or the stands and saw Jerónimo, because he didn't miss a game, and that already gave enormous prestige to everything," he highlights.
Condolences from Pius XII

The UD did not take long to react to the death announcement and make a statement in its official accounts regarding the death of Jerónimo Saavedra. He did so with this statement: «Dismayed by the death of Jerónimo Saavedra, a reference in Canarian politics, first president of the Government of the Canary Islands, former minister and mayor of Las Palmas de Gran Canaria, as well as a national and regional parliamentarian. The entity shows its condolences to family and friends. D.E.P".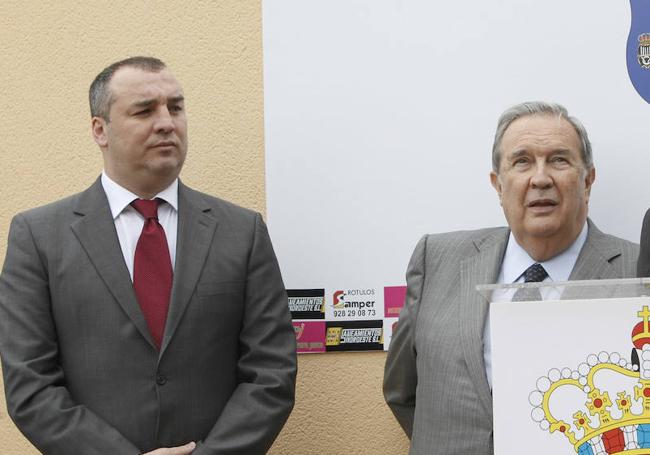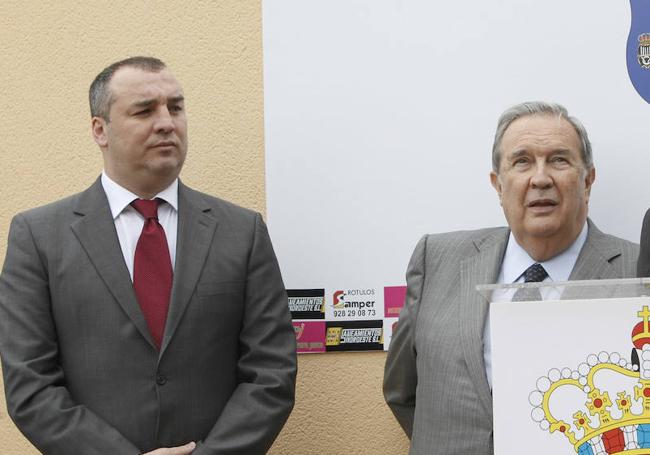 And Miguel Ángel Ramírez, president of the club, said this when remembering his figure: «Jerónimo Saavedra has been a great statesman and with one of the most notable political highlights of the last 40 years. That, however, never prevented him from being very connected to the reality of a society like Gran Canaria and the emblems that structure it. One of those emblems is the UD, with which he always had a loving relationship, accentuated by the personal friendship we maintained for decades. I will always remember his wit, his intelligent humor, and his artistic and social sensitivity. Rest in peace".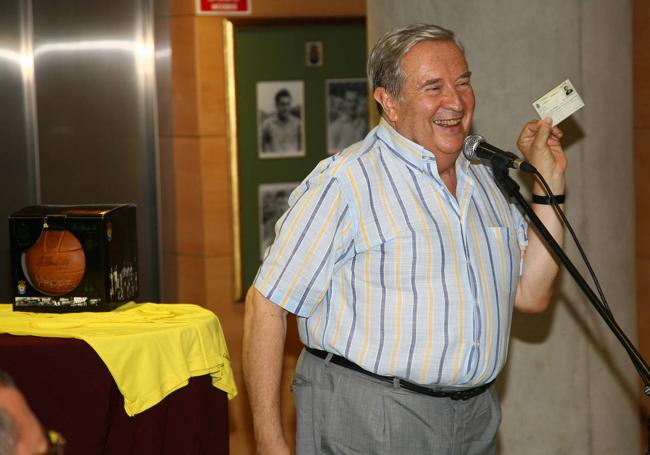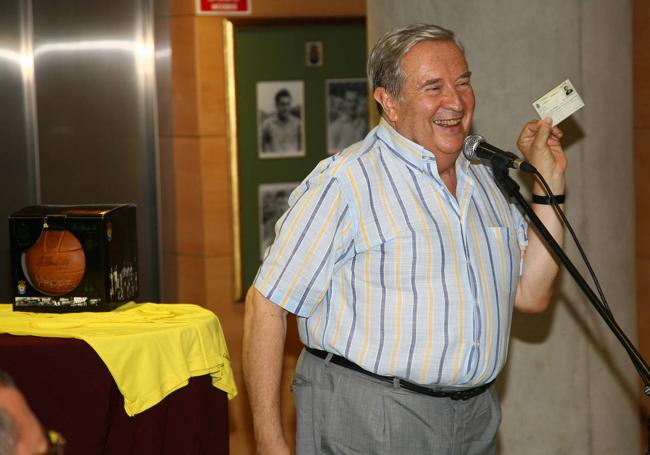 When he boasted of being the UD's 9,742nd subscriber

Jerónimo Saavedra always defended his sincere sympathies for UD, a team for which he became a fan since he was a child due to family influence, already in the times in which, cAs his ID at the time reflected, he lived on Luis Millares Street. And once he neither could nor wanted to repress a melancholic nod to those times when he went to the General del Estadio Insular to follow the team's developments. At the events marking the sixtieth anniversary of the foundation of the entity, held in Gran Canaria back in 2009, and in his turn to speak as one of the authorities present, Jeronimo Saavedra, with a smile on his face, presented to all the Present your loyalty card. An obvious and unequivocal sign that there was a tireless follower there, through thick and thin, as it should be.
--------------------
This news article has been translated from the original language to English by WorldsNewsNow.com.
You can visit the original source at the link below.
Original Source Link