"He will sell everyone for a sausage" An illegal parrot has been living in the capital for 40 years | Nature | Society
An Amazon parrot named Pendya flew to Moscow from Colombia 42 years ago. A small, almost unfeathered chick, Savchenko family I purchased it in a hot, sunny country when I was there on a long business trip – Larisa Nikolaevna's husband was a diplomat.
Soon it was time to return home – to the USSR. They took little Pendu with them.
"We didn't even think that problems might arise at customs. Moreover, the tickets had been purchased and there was no time left to complete the necessary documents for the parrot. So they smuggled it, one might say, in a bag," recalls Larisa Nikolaevna.
Country holiday lover
Despite the fact that the parrot is a southerner, it quickly adapted to the Moscow climate – in cool weather it feels very comfortable. But the heat is difficult for him. Therefore, every year, together with its owner, the parrot goes to the dacha, where a spacious enclosure has been built for it.
"For almost half a century he has become a member of our family. We grew up together. I jokingly call him "feathered brother," says Denis, son of Larisa Nikolaevna. It was thanks to him that the Amazon was named Penday.
"Five-year-old Deniska really loved Chukovsky's fairy tale "The Adventures of Bibigon." Among the heroes there is the turkey Brundulyak. But Denis then kept saying "pendyuk" instead of the word "turkey." And then one day he looks at the parrot and says: "He's pouting like a pendy." We laughed, but from that moment on the parrot got the nickname Pendya," she recalls.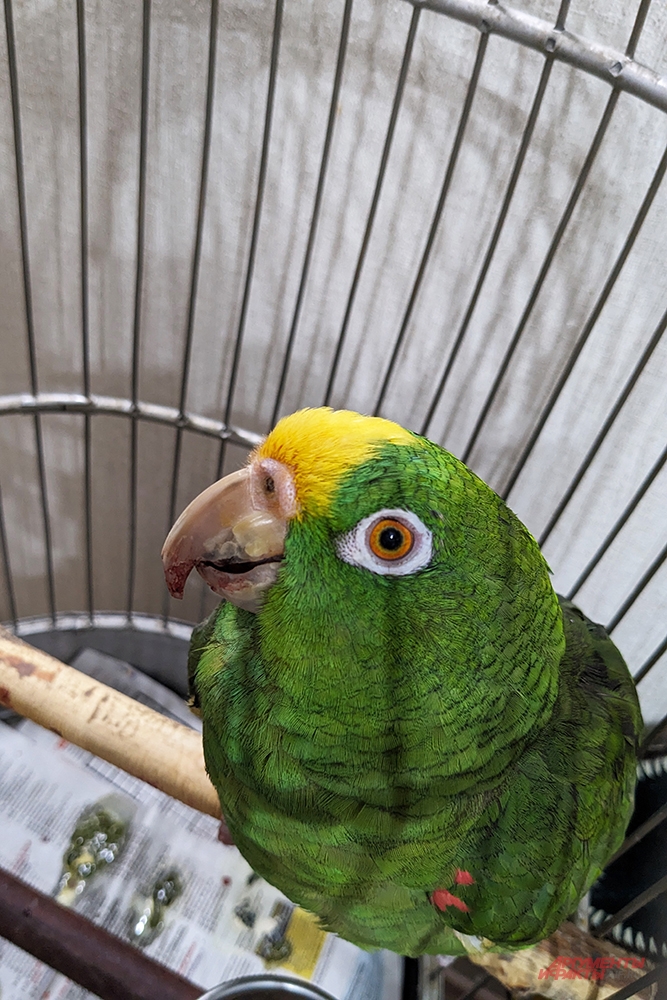 We only talk over food
Although the parrot is tame, it recognizes only its own. It won't fall into the hands of strangers, and may even bite you. Age is not a hindrance to Pendy's active image. He walks around the apartment and loves to sit in your arms. Over the years, perhaps he began to talk less.
"Too wise, probably," Larisa Nikolaevna jokes. – But, if you need something, he will find a way to attract attention. For a tasty treat, I can even speak in the voice of my late grandmother. It's getting creepy," adds Denis.
As Larisa Nikolaevna says, more than 40 years ago, back in Soviet times, there was no such a wide range of bird food.
"At first they gave him formula from a spoon. And then they fed us what they ate themselves. Potatoes, sausages and even caviar – he ate everything with pleasure. But his diet changed when we decided to take him to the vet at the age of 30. The doctor was shocked by the bird's menu," says our interlocutor. And the pet gradually began to be switched to birdseed. Although occasionally he still gets some goodies.
"Sausages are his love. "Pendy's affection can be bought for a sausage," the hostess jokes.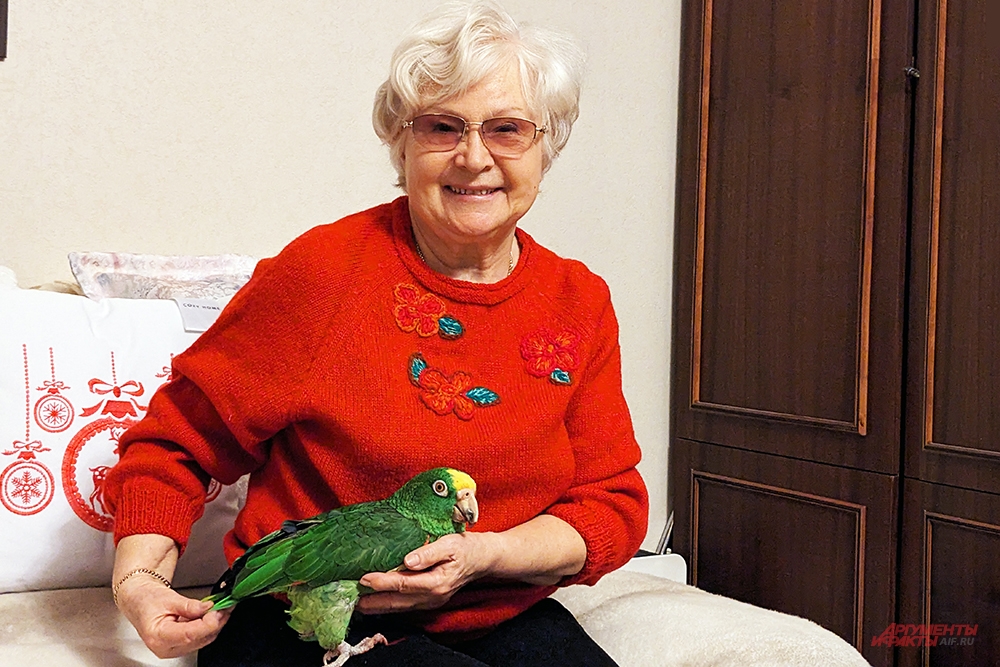 A parrot's personal space is its cage. It was purchased upon arrival from Colombia to Moscow. Pendy runs to his house as soon as he senses danger. The cage is closed only occasionally, only when no one is home, otherwise a rowdy parrot may chew the wires in the house or scatter things.
--------------------
This news article has been translated from the original language to English by WorldsNewsNow.com.
You can visit the original source at the link below.
Original Source Link