Hundreds Of Afghans Evacuated From Pakistan 'Dumped' In UK Military Bases
(CTN News) – British media have reported that authorities are currently deciding where to lodge hundreds of Afghan refugees who have been "dumped" on military facilities. Some have criticized this decision as the government's "latest betrayal" of asylum seekers.
According to Britain's The Independent newspaper, the British Ministry of Defense (MoD) is attempting to evacuate three thousand individuals with ties to the British armed forces who have been held in Pakistani hotels following Islamabad's announcement of a crackdown on unauthorized migrants.
Hundreds of the displaced Afghan families have been housed in military facilities in Loughborough, Gloucestershire, Blackpool, and Staffordshire, while a smaller number have been transferred to housing for British personnel.
A few of them have expressed frustration that they have been given so little information about the beginning of their new lives in Britain and cannot leave.
According to a refugee residing on a Garats Hay base, they could not get antibiotics without the assistance of a charitable volunteer who helped them contact the 111 emergency service.
"You can't get out of here. Entering or leaving the base is completely off-limits. "They just put us here for an unknown period; we haven't been told how long we'll be here," he reportedly told the newspaper.
"This place is completely deserted. We seem to be lost in thought at the moment.
The refugees residing at Garats Hay have expressed their inability to leave and to receive council assistance in establishing credit claims and registering with the National Health Service (NHS) until they are relocated, as stated in the report.
Swynnerton Camp, a military training facility on 560 acres in Staffordshire, has been transferred to accommodate more Afghans.
Some have been stationed at Weeton Barracks, close to Blackpool, in facilities typically occupied by troops and their families, while others have been stationed at Beachley Barracks in Gloucestershire.
Officials have informed these migrants to spend six weeks at the barracks before being placed in more permanent housing.
The British government's handling of migrants has been under fire since its plan to send them to Rwanda failed, and these discoveries add fuel to the fire.
Shadow minister for the armed forces Luke Pollard predicted that Afghans would confront "even more uncertainty," while former deputy supreme allied commander in Europe General Sir John McColl commended the Ministry of Defense for bringing individuals to Britain but cautioned that the British government needed to explain the assistance it was providing to these families.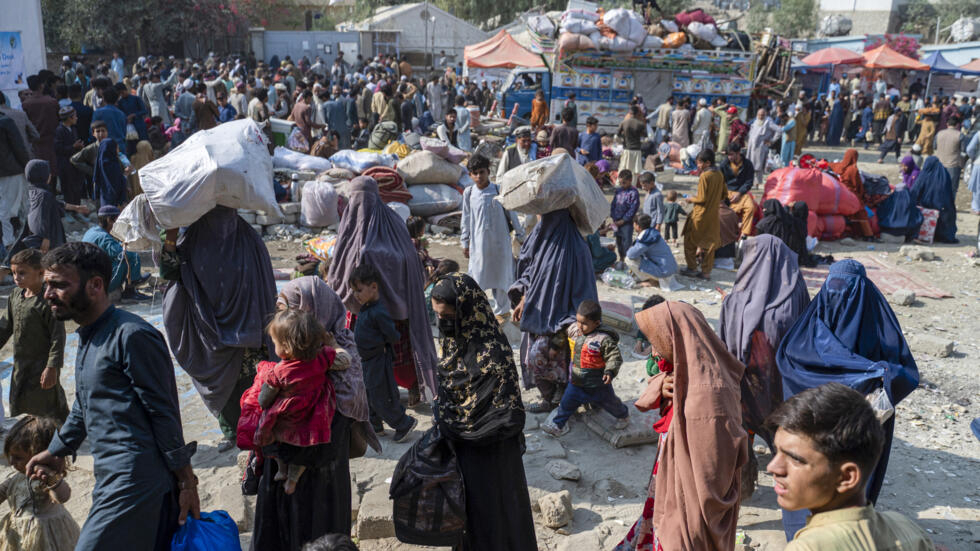 Service-family housing is becoming an increasingly common option for many of them. When something is filled, the next question is what occurs. Those questions have not been resolved just yet, he reportedly stated.
Additionally, I'm curious as to how the Home Office contributes financially to local governments so that they can welcome these families. "What do you think should I do next?"
Numerous Afghans have been transported to the UK on charter planes since the end of October as part of the relocation plan.
The hasty departures occurred after the administration of Rishi Sunak was compelled to transfer Afghan refugees from Pakistan due to multiple court challenges regarding the holdup in transferring individuals who were entitled to enter the UK.
The Ministry of Defense is making every effort to locate homes for these migrants, according to former army chief General Sir Richard Dannatt.
He said that instead of keeping them in hotels to rot for months, it would be better to place them in housing provided by the Ministry of Defense and municipal authorities nationwide.
--------------------
This news article has been translated from the original language to English by WorldsNewsNow.com.
You can visit the original source at the link below.
Original Source Link