"I am superfluous in this world." How debts and bets drove the Rotor star into the grave | Person | Sport
In the mid-nineties, the team from Volgograd, Rotor, shone brightly on the Russian football horizon. Under the guidance of an experienced specialist Viktor Prokopenko Volga residents twice reached the championship medals and played in the final of the National Cup. Played for that team, although not for very long, striker Mikhail Potylchak, whose fate at the end of his career ended tragically – having gone bankrupt in business and losing on bets, he voluntarily died.
What should a football player do at 28?
A native of Leningrad, Potylchak made a career in Volzhsky, where he began his football career. Playing for a second league team, he scored 43 goals in four seasons and received an offer to be promoted to the successful Rotor, which competed for medals in the national championship. Back then, the Volgograd team featured such stars as Oleg Veretennikov, Valery Esipov, Vladimir Niedergaus. Mikhail became part of that fantastic team.
However, Potylchak failed to truly gain a foothold in Rotor due to too high competition. But just being in such a close-knit team gave a lot in terms of football. True, Mikhail soon decided to return to his native Volzhsky, where the fans remembered and loved him. Later there were teams from Tyumen and Tolyatti. The football player ended his career in 2000 in a modest team from Svetly Yar after receiving a serious injury.
"What's next?" — the question arose before 28-year-old Mikhail. In a good way, some at this age are just finding their team and are gathering dust for at least another five to seven years. Naturally, the newly graduated player did not have any specialized or coaching education at that time. But somehow it was necessary to earn a living, because Mikhail had a family – a wife and a son.
Factory work
The ex-football player consulted with his family and decided to get a job at the Khimprom plant in Volgograd, where his parents worked. But it soon became clear that you couldn't earn much money there, and you had to go to work every day from bell to bell. The ex-footballer realized that this was not for him and decided to radically change his life.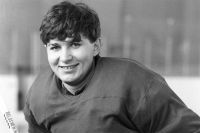 Unfortunately, this decision did not bring happiness to either himself or his family. Potylchak tried to set up his own business with the help of friends, but it did not bring any profit. Moreover, the athlete went broke and seemed to be in debt. In addition, the player became interested in betting, regularly paying decent money to bookmakers. Most likely, in this "easy" way he was trying to win back in order to pay off his debts.
Death
On October 5, 2014, Mikhail, as if nothing had happened, celebrated his 42nd birthday in the company of friends. There were no signs of trouble. The next day he returned home and talked with his son, who was going for a walk with his girlfriend. I sat down at the computer, poured a cup of coffee… When the son returned home a few hours later, he found a terrible picture – a dead father and a suicide note written in neat handwriting: "Sveta, I love you!!! Sorry, I'm superfluous in this world."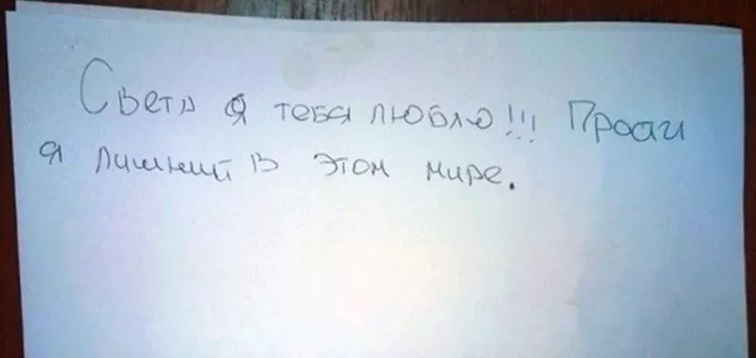 "As they say in the family, the man was trying to do business. He intended to purchase plots of land in the Kirov region, build houses and sell them. According to his friends, he lost," said an investigator from the Kirovsky District Investigation Department of Volgograd.
Potylchak was buried on October 10 at the Kirov Cemetery in Volgograd. Over a hundred people came to say goodbye, including star football friends from Rotor.
--------------------
This news article has been translated from the original language to English by WorldsNewsNow.com.
You can visit the original source at the link below.
Original Source Link