In a collision with a driving practice car, the female student suffered a traumatic brain injury
TPO – A female student wearing a school uniform at Dinh Tien Hoang Secondary and High School (Dong Nai province) was riding a motorbike and collided with a driving test vehicle belonging to the Hai Van Vocational Training and Driving Test Training Center, causing the female student to crash. has meningeal hematoma, is being monitored for traumatic brain injury.
On the afternoon of November 21, on Pham Thi Nghia Street, Tan Hiep Ward (Bien Hoa City, Dong Nai Province), an accident occurred between a 16-year-old student and a driving practice bike.
According to initial information, NHB (16 years old, wearing a student uniform from Dinh Tien Hoang Secondary School) was driving a motorbike with license plate number 60F3 – 950.87 and collided with a driving practice vehicle belonging to the Vocational Training Center. and Hai Van driving test training (Long Binh ward, Bien Hoa city).
The female student's motorbike is under the driving practice vehicle.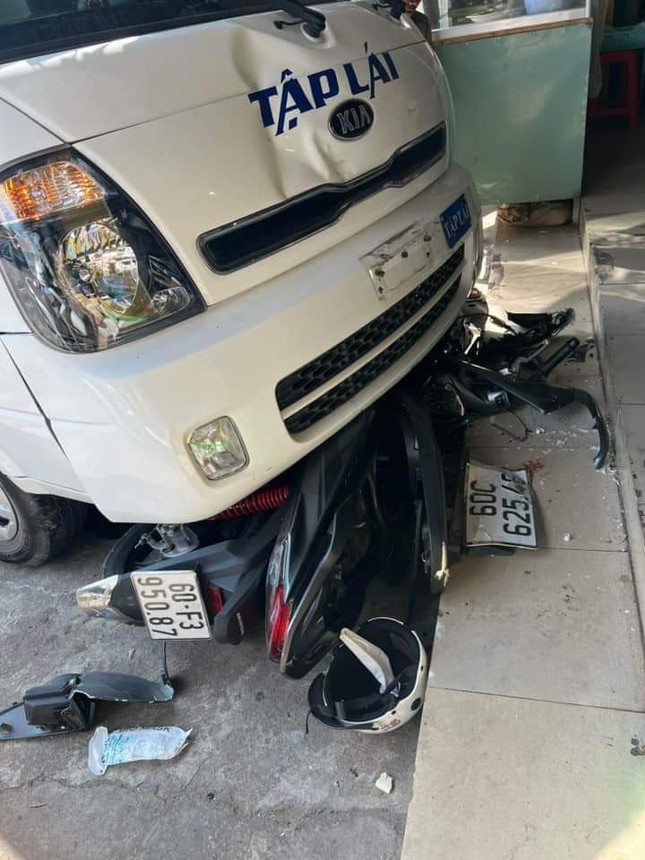 Both the female student's driving practice bike and motorbike were damaged.
Scene of the accident.
At the scene, the female student's motorbike fell under the front of the driving practice bike and was seriously damaged.
Female student B. was taken to Dong Nai General Hospital for emergency treatment immediately afterward. According to the initial diagnosis, B. has a meningeal hematoma and is being monitored for traumatic brain injury.
Currently, the accident is being investigated by authorities.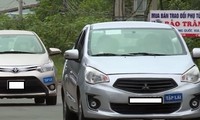 Vehicles with the 'practice driving' logo on the road during the holidays should expect to be heavily fined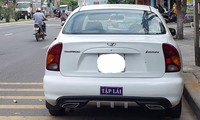 Da Nang revoked dozens of driving licenses of vocational training establishments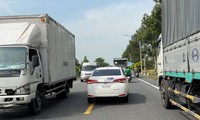 Hau Giang Department of Transport has increased inspection and handling of practice vehicles running on the road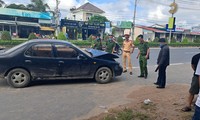 The case of a blue-plate car causing a fatal accident in Phu Quoc: The driver borrowed the car to practice driving
Manh Thang
--------------------
This news article has been translated from the original language to English by WorldsNewsNow.com.
You can visit the original source at the link below.
Original Source Link