Service "sincerity" in exchange for corporate "confidence"
Tianjin Northern Network News:This is a visiting service that starts in spring: In April, Wuqing sounded the clarion call for the "Entrepreneur Week" and "Entrepreneur Day" activities. In accordance with the unified arrangements of the district committee and the district government, the first week of each month is designated as "Entrepreneur Week", and the first working day of "Entrepreneur Week" is "Entrepreneur Day". Leaders at the district level are integrated with the areas in charge, Baolian Town Street Park, Shuangwan Shuangfu leaders Baolian Enterprises and other related work. The leadership teams of each town and street go deep into Baolian Enterprises. They hold symposiums, on-site office meetings… and gain an in-depth understanding of key enterprises. In all aspects of production and operation, they have the same goal: to establish a "through train" for optimizing business environment service enterprises for key enterprises in the region, to give full play to the high-level promotion and coordination roles of the main party and government leaders at the district and town levels, and to efficiently resolve enterprise complaints. The problem.
This is a journey of growth in summer and harvest in autumn and winter: in the land of Yongyang, enterprises on the scale take advantage of the power of policies to make rapid progress; on the front line of projects, machinery roars and is in order. Up to now, district leaders have visited TBEA, Zhongwang Aluminum, Anqing Information, Zhongrui Pharmaceutical and other key enterprises for a total of 296 times; in response to the main difficulties and outstanding issues that the enterprises urgently need to solve, they have provided full follow-up and follow-up services. Coordinated and solved 216 practical issues such as land use, funds, and labor. Members of the leadership team of all towns, streets, committees, bureaus, and parks in the region simultaneously went to the grassroots level to communicate "face-to-face" with business leaders, ask questions and solve problems "zero distance", and continue to follow up to ensure effectiveness. A total of 9,471 service companies have been visited, and responses were received 681 practical problems were solved.
"Thank you for connecting the company with professional postdoctoral fellows, which effectively facilitated the development of scientific research." Recently, Ma Hongwei, chairman of Tianjin Harwick Technology Co., Ltd., expressed his gratitude to the staff of the District Human Resources and Social Security Bureau who visited the company. Not long ago, with the development of business, the demand for high-end talents of Tianjin Harwick Technology Co., Ltd. has gradually increased. After the staff of the District Human Resources and Social Security Bureau learned about this situation, they immediately contacted relevant universities for docking, and successfully attracted two postdoctoral fellows from Tianjin University of Technology to settle in the company. Scientific research workstation. At the same time, the Wuqing District Human Resources and Social Security Bureau also helps companies establish long-term cooperative relationships with Tianjin University and builds a "magpie bridge" for them to attract talents.
Serve the company sincerely, use considerate service to exchange for the smooth development of the company, and Wuqing's service companies have achieved "acceleration". Through the implementation of the "hand over the land and submit the permit" and "get the land and start construction" initiatives, we provide "nanny-style" full-process services for key projects, and continue to expand the depth of "inter-provincial cooperation" in Beijing-Tianjin-Hebei government services; optimize the approval process, and implement Preferential tax policies, comprehensively promote the implementation of a series of measures such as standardization, standardization, and facilitation of government services to safeguard project construction; formulate 4 "talent policies, talent financial services, comprehensive human resources services, and public services for rural talent revitalization compounds" Talent service list provides "talent first" guarantee for enterprise development… Since this year, in the "Entrepreneur Week" and "Entrepreneur Day" activities, Wu Qing adheres to the concept of "serving others is to develop oneself", builds excellent teams, improves Communicate mechanisms, improve work capabilities, implement enterprise-friendly policies, help enterprises solve problems with heart and soul, do their best to provide service guarantees for enterprises, guide enterprises to make themselves bigger and stronger and deeply integrate them with Wuqing's high-quality development, and strive to build enterprises It has become an important window for publicity and display of Wu Qing and a shining business card for external promotion.
The "Entrepreneur Week" and "Entrepreneur Day" activities have been carried out in Wuqing for 8 months. Leadership teams at all levels are directly on the front line and working on-site, making good use of the latest economic policies issued by the country, cities, and districts, and exploring and proposing a series of measures in terms of enterprise employment, convenient enterprise approval, smooth logistics, financial services, and transformation and upgrading. The method has solved a large number of deep-seated or urgent problems currently plaguing the development of enterprises; formed a number of typical practices and achieved good results, forming a situation of concerted assistance across the region, enhancing enterprise confidence and stimulating market vitality. .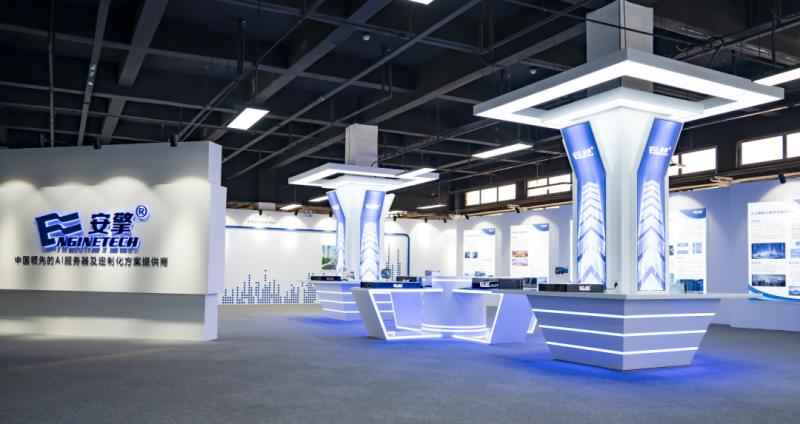 Recently, Yu Yueyuan, chairman of Anqing Computer Information Co., Ltd. (hereinafter referred to as "Anqing"), said: "Under the leadership and support of the district committee and the district government, and with the care and help of Wuqing Development Zone, we have We have achieved sustained and healthy development, expanded our 'circle of friends', established extensive contacts with many companies in and outside the district, and continuously expanded the Tianjin market."
Anqing is a professional AI server and customized solution provider that settled in Wuqing Development Zone in 2017. In April this year, district leaders led a team to Anqing for investigation, hoping that Anqing could work closely with enterprises in the district and play a more active role in the development of the digital economy. Subsequently, the District Industry and Information Technology Bureau and Wuqing Development Zone actively connected and docked. Anqing established communication and cooperation with many enterprises in the area, such as Tianjin Unicom Wuqing Branch, Kerens, Wanlihong, Yunchuang Technology, etc., and also established cooperation with Tianjin University , Tianjin University of Science and Technology, etc. carry out industry-university-research cooperation to promote the clustering of artificial intelligence industry and ecological prosperity in Wuqing District.
It is not difficult to see that in Wuqing, the government's "circle of friends" is being transformed into the "circle of friends" of enterprises. In the two-way relationship between the government and enterprises, the region's business and livability level is comprehensively improved and high-quality economic development is achieved.
The "Entrepreneur Week" and "Entrepreneur Day" activities have made Wuqing's business environment more optimized, economic growth more supportive, and officers more confident in starting a business. The whole district is taking the "Entrepreneur Week" and "Entrepreneur Day" activities as a long-term strategy to promote high-quality development, going deep into enterprises to observe the actual situation, asking about needs, listening to suggestions, and making practical suggestions, so as to build souls and increase wisdom through learning. Use learning to rectify work style and use learning to promote cadres, and promote the implementation of Tianjin's "Ten Actions" for high-quality development and the district committee's "3+1+1" work ideas. (Fu Yongjun, editor of Jinyun News)
--------------------
This news article has been translated from the original language to English by WorldsNewsNow.com.
You can visit the original source at the link below.
Original Source Link