The Prime Minister opens the Thailand Biennale, Chiang Rai, on December 9.
Organize a big Thailand Biennale Chiang Rai 2023. The Prime Minister flies to open the event on December 9th. 'Prasop' points out that it is a world class event. Invite guests both domestic and international
21 Nov. 2023 – Mr. Prasop Riengngen, Director of the Office of Contemporary Art and Culture Said after discussion with Mr. Putthipong Sirimat, Governor of Chiang Rai Province, and Satramedee Dr. Chalermchai Kositpipat, National Artist, and Ajarn Nakhon Phong Noi, Advisor to the Mae Fah Luang Foundation Board. (Mae Fah Luang Rai) Director of the Mae Fah Luang Art and Culture Park and related agencies to discuss preparations for the opening ceremony of the Thailand Biennale, Chiang Rai 2023, which will be held between 9 Dec. 2023. – 30 April 2024 at Mr. Settha Thavisin, Prime Minister and Minister of Finance. will be the opening chairman with the Softpower Strategy Committee This is considered a large international event that Thailand is hosting to promote the Thailand Winter Festival by preparing the sequence of ceremonies. Inviting both domestic and foreign guests, both central and regional, by establishing a joint administration center of relevant agencies to set up a system and coordinate all aspects of work, such as reception, arranging souvenirs. Maintaining security and traffic Emphasis on doing the best in every aspect. The opening ceremony will be short, concise, elegant and up to international standards. To be a model for organizing international events in Thailand
Mr. Prasop said that in terms of the overall preparation of the open space at the new contemporary art gallery in Chiang Rai Province, a team has been planned to come in and install the work starting on November 30, including lights, sound, lighting systems, and days. On Dec. 6, technical system testing began, and on Dec. 8, there was a virtual dress rehearsal. in the area of ​​the art gallery It will showcase the work of 14 Thai and foreign artists, both inside and outside, such as bamboo sculptures. The work has fish in the water and rice in the field. and an art video exhibition. During the time of the opening ceremony, we received information that during December 7 – 10, there are still room reservations. Mueang Chiang Rai District is all full. For organizing the said event, the meeting agreed to evaluate the performance. Extract lessons to develop further work in collaboration with relevant agencies in both social dimensions. Value of stimulating the economy travel Local employment
"Organizing a procession of contemporary sculptures to open the world in 18 districts," the recent Chiang Rai Art Carnival 2023 was informed by Ajarn Chalermchai that The participating artists were impressed. Some people were brought to tears. I admire and am very happy. Because I don't think Coming to Thailand will receive such a good welcome. I believe that these artists will be ambassadors for Thailand. It is a way to spread a good image for Chiang Rai to others. How good is it to come to Chiang Rai? Over the course of 5 months, people will gradually travel, especially foreigners who come in large numbers. You can also see the cooperation of Chiang Rai people who are good hosts. and ready to welcome tourists," said the Director of SSO.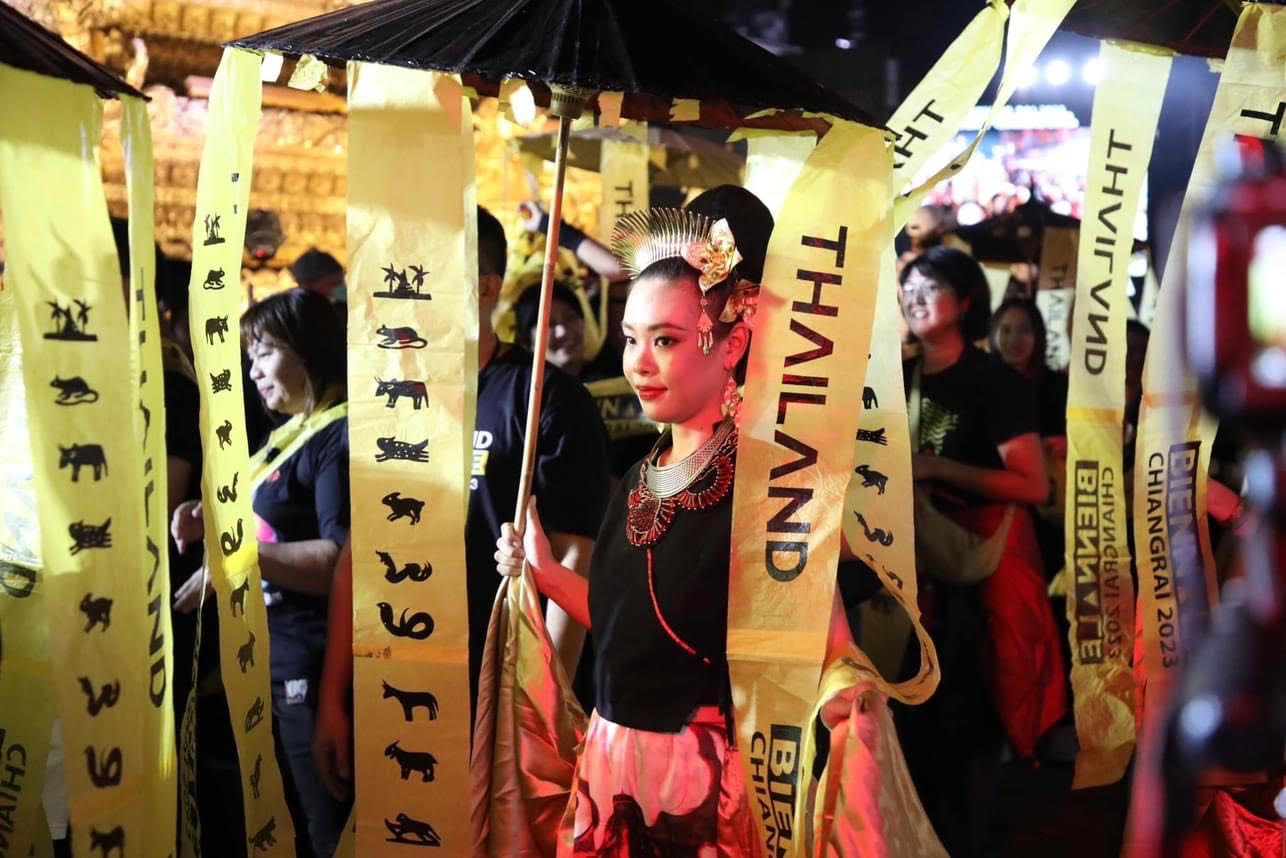 --------------------
This news article has been translated from the original language to English by WorldsNewsNow.com.
You can visit the original source at the link below.
Original Source Link