The science girl who won Miss Asia USA shouted that Taiwan is a country
Tiffany Chang, who is studying at Stanford University in the United States, wore a Taiwanese ribbon and won the 35th Miss Asia USA crown. As a female science and engineering girl who participated in the beauty pageant, Zhang Fangyu said that she wanted to tell everyone that Taiwan is an independent country.
The 2023 Miss Asia USA finals were held on the 18th at the Redondo Beach Performing Art Center. Thousands of spectators held slogans and national flags to cheer for the beauties from all over the world. Hundreds of Taiwanese overseas Chinese attended the event, waving the national flag of the Republic of China.
This beauty pageant has a history of 35 years. In addition to the main event of Miss Asia USA, there are also Mrs. Asia USA, Miss Teen USA, Mrs. India USA, Miss and Mrs. Latina Worldwide, Miss and Mrs. Europe Worldwide, etc.
There were nearly 50 beauties on stage at the same stage, with nationalities covering Europe, Asia, and America, and age groups ranging from teenagers to grandmothers in the mature age group.
The beauties walked on stage in national costumes, swimsuits, and evening gowns. Zhang Fangyu shouted "Represent Taiwan" at the beginning.
20-year-old Zhang Fangyu is a second-generation Taiwanese immigrant. She is studying in the Department of Management Science and Engineering at Stanford University and is about to be a sophomore. She had just stepped down from her role as the "Miss Taiwan Beauty" queen selected by the Taiwanese community in Los Angeles this year, and immediately used her spare time to sign up for the Miss Asia USA beauty pageant.
During her tenure as Miss Taiwan America, Zhang Fangyu attended events on behalf of the Taiwanese community and participated in the Fourth of July parade in Huntington Beach. President Tsai Ing-wen passed through the United States in April and held a banquet for 700 overseas Chinese in Los Angeles, with Zhang Fangyu serving as the host.
Zhang Fangyu took off the title of Miss Taiwan Beauty in August, and then joined the Miss Asia Competition in the United States. On the 18th, she not only won the most important title in the competition, but also won the Popularity Award, Audience Choice Award, Best Swimsuit, and Best Evening Gown. Waiting for 4 awards. The emcee repeatedly called out Taiwan, and the Taiwanese overseas Chinese in the audience cheered endlessly.
Yang Yueying, the chief convenor of Miss Taiwan Beauty, told the Central News Agency reporter that Zhang Fangyu is an out-and-out "science and engineering girl". When she participated in the Miss Taiwan Beauty competition, her talent show was to walk the catwalk with a robot she developed. "Modeling is not her ambition. She participated in the beauty pageant to promote Taiwan."
Yang Yueying said that although Zhang Fangyu was young and grew up in the United States, she had a deep understanding of Taiwan's international situation during her tenure as Miss Taiwan America. Her beauty pageant not only represented the Taiwanese community, but also represented Taiwan as a country, allowing more people to People know Taiwan.
Zhang Fangyu, wearing a crown, was interviewed by Central News Agency at the party after the beauty pageant. She said that she did not want to see Taiwan often calling itself Chinese Taipei on international occasions. Taiwan has its own name and is an independent country.
Zhang Fangyu said: "Taiwan is often called Taipei on some occasions. I hope that by winning this title, I can tell everyone that Taiwan is an independent country and we deserve the right to be represented on international occasions."
Because Zhang Fangyu signed up to compete, Miss Asia USA had a contestant representing Taiwan for the first time in 35 years.
Coincidentally, when the host announced the top two beauties and prepared to announce the winner, it was the beauties representing China who entered the finals with Zhang Fangyu. This created a rare scene of representatives from Taiwan and China holding hands and embracing each other.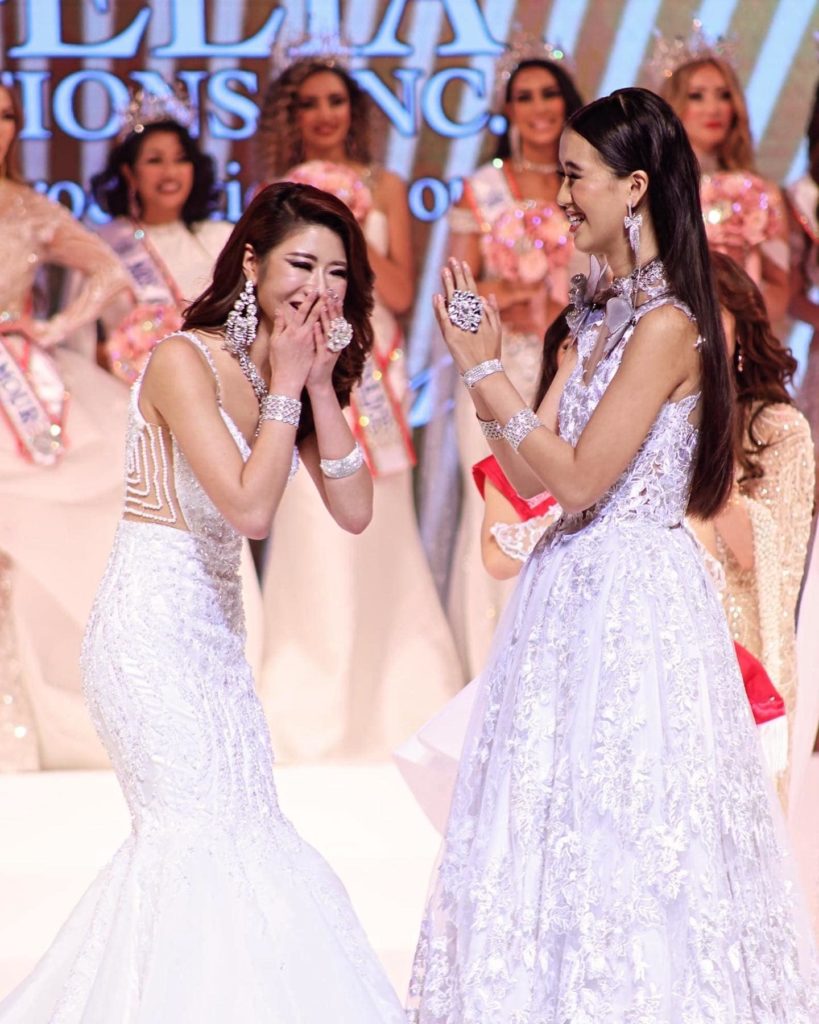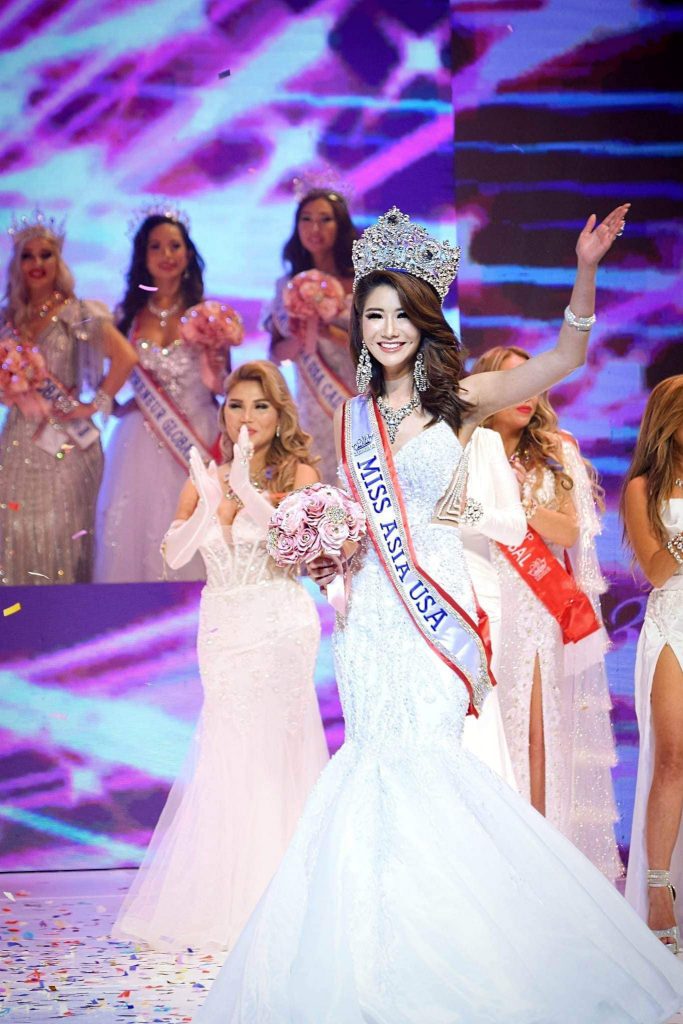 Zhang Fangyu said that the most unforgettable thing about participating in the Miss Asia USA pageant was that she had the opportunity to meet girls from all over Asia. "This year's theme is Unity and Diversity. The close interaction with girls from all over the world is really unforgettable." ".
Sissi Lin, Miss Taiwan America selected in 2019, Lea Dumortier, the "first princess" of Miss Taiwan America 2023, and Zhang Fangyu's Stanford University classmates were all cheering in the audience. A group of hundreds of relatives and friends.
Lin Yixin said: "Tiffany is the glory of Taiwan. She has led Taiwan step by step to participate in competitions at different levels. Taiwan is proud of her."
Du Ruowei said that because of Zhang Fangyu, "This year's Miss Asia America has a Taiwanese representative for the first time. It is really inspiring to see her standing on such a big stage. She has inspired many young girls around the world to support Taiwan and cheer for Taiwan." "
--------------------
This news article has been translated from the original language to English by WorldsNewsNow.com.
You can visit the original source at the link below.
Original Source Link