THE WAY TO CATCH IMMORTALITY… – Atilla Köprülüoğlu
Master Messenger
Uğur Dündar, in his column titled "The teacher who sold his chain watch for his student…" in his column in Sözcü, said:
He explained how businessman Davut Ökütçü struggled to achieve a successful career.
In his article, he talked about Head Teacher Nuri Araz, who paved the way for him and supported him.
Nuri Araz is a Head Teacher who sells his chain watch. She is a teacher who sews clothes for children from poor families.
He is such a compassionate protector that he warms children's hands on his chest in very cold weather…
xxxx
So who is it?
Nuri Head Teacher?
He was born in Siverek,
He studied tailoring as a boarding student at Urfa Art School for 2 years and opened a shop.
He married Memnune Hanım in Istanbul, where he went to buy goods for the tailor shop. He took advantage of the right to "study as a teacher" given with the proclamation of the Republic, studied teaching at Diyarbakır Art School and graduated, and was appointed to Mardin-Midyat in 1925.
Think;
There are still 15 years left before the Village Institutes are established!
Then he was appointed to Diyarbakır-Kulp. Then, he was appointed as the "principal" of Ali Pasha Primary School in Silvan.
The school is in a neighborhood with poor children.
In those years, children met their milk needs with the powdered milk sent by America within the framework of the Marshall Plan. The children fed themselves with the bread and powdered milk that Principal Araz brought from time to time.
Nuri Head Teacher passed away in Diyarbakır in 1974.
His funeral is held with the participation of a large crowd.
xxxx
Emel, one of Nuri Araz's grandchildren, grows up.
She falls in love with Bayram Yıldız from Sivas-Suşehri.
He graduates from Bayram Medical Faculty and becomes a doctor.
His wife Emel is also a radiology technician.
They get married in Ankara.
Then they return to Suşehri to serve.
Two years later, their first child was born. This child and his family, who grew up in Suşehri until the age of 6, then moved to Izmir.
Here is the son of Nuri Araz's grandson Emel Yıldız and her husband Bayram Yıldız;
Taylan Yıldız!
He graduated from Boğaziçi University Industrial Engineering, did his master's degree at the University of Massachusetts, and was accepted with a full scholarship to the Business Administration Doctorate Marketing program at Stanford University, where a maximum of two people are accepted per year in the world…
Meanwhile, Taylan Hodja was discovered by Google and given a consultancy job for 10 years!
"Returning to our country so that our brains raised in the world have a country to return to, returning so that those who do not want to go abroad do not have to go"…
Taylan Yıldız, who studied in public schools, returned to his country to pay his debt!
We also know him by the nickname "Internet Guy" given by young people.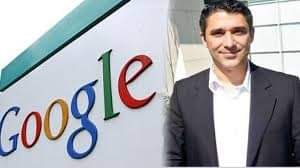 xxxx
This article is the story of a family that paved the way for the equality of opportunity offered by the Republic and has appreciated it for 4 generations.
As Taylan Yıldız said, it is the story of "people who strive to give back to society the opportunities they have at every opportunity."
The young people to whom Nuri Araz sold his chain watch so that they could read it are today employing tens of thousands of people and trying to benefit this country by working in civil society.
A person,
It can inspire thousands of people.
"This must be one way to achieve immortality…"
--------------------
This news article has been translated from the original language to English by WorldsNewsNow.com.
You can visit the original source at the link below.
Original Source Link